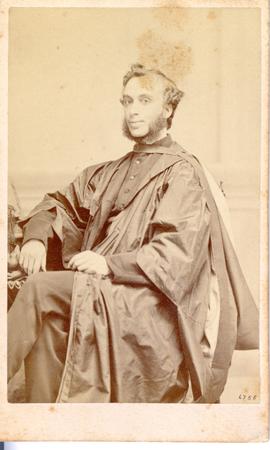 CA PEI SPCA PHOTO 0340
Unidad documental simple
c. 1878-1884
The portrait shows Reverend Dr. Wright sitting in a three-quarter-length pose. A handwritten note on the back of the photograph reads "Rev. Dr. Wright, Montreal, Locum Tenens St. Peters and Georgetown Gave Lectern." According to Holy Trinity Church, Georgetown records Box 87, File 2, "J .M. Wright" was present at that church in 1878-1879 and in 1882-1884. Further identifying information is needed to confirm his name and role.