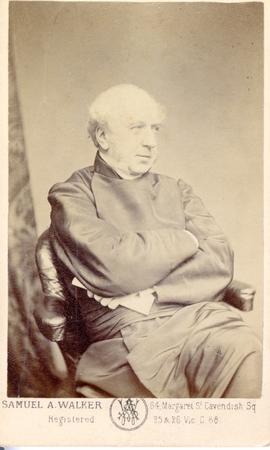 CA PEI SPCA PHOTO 0339
Item
[1860?-1880?]
The portrait shows a man sitting in a three-quarter-length pose, with his arms crossed, holding a piece of paper. The front of the image shows the name and address of the British photographer Samuel A. Walker, at 64 Margaret St. Cavendish Square. The front also shows "Registered 25 & 26 Vic. C. 68" in reference to the "Creating Fine Arts Copyright Act of 1862."
Handwritten on the back of the image is the name "Richard". No further identifying information is available.