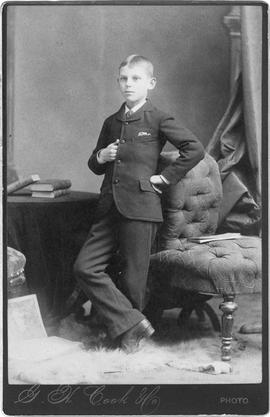 CA PEI SPCA PHOTO 0006
Unidad documental simple
1884
The photograph shows a full-length studio portrait of a young boy in a suit. The back is inscribed with: "Mr Hodgson from his little friend Ernest" and "February 1884." Also written on the back are the words "Banner bearer" and "Wm. Schultz." The frame has "G.H. Cook" in script at the bottom left.